Opening hours
Juli - August:
Every day from 10:00 until 18:00
Group reservations are still possible via info@outsider.be
Corona-measures
From Wednesday 27/05 you can again rent kayaks & pedalos at the Donkvijver. The other activities will be restarted later.
WHAT DO YOU NEED TO KNOW?
Renting a boat online is mandatory. Always do this in advance to avoid that there are no more places available.
The presence of someone older than 14 years is mandatory.
You have to choose one hour in advance when you want to sail. We will keep your boat free within that time frame.
The reception will be set up near the boats at the pond. Keep your online reservation ready on your smartphone for a smooth start.
Showers & changing rooms will remain closed.
Toilets of "Den Dronk" are open, these are only accessible for our athletes.
The social distancing has to be respected at our place as well. We provide a corona-proof queue to pick up your boat.
In the kayak & pedalo the distance of 1.5 meters is not possible, so only do this activity with people inside your "bubble".
All sports equipment & boats will be thoroughly decontaminated after use.
You can park at car park Huttegem, via Kortrijkstraat - The large car park is currently under repair and is not accessible.
Our tavern provides a take-away stand with ice creams, pizzas, burgers, ... during fixed opening hours. Click here for more info.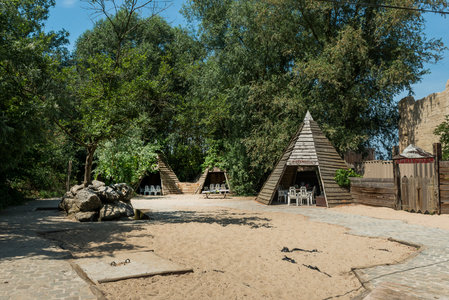 The connection with nature is the red thread through this adventure park located next to the city center of Oudenaarde. Below you will find an overview of the 7 challenging Summits: barefoot path, swamp course, kayak tour, speleobox, climbing tower The Blue Diamond & stand up paddling (SUP). Our site, the tavern and the marsh house are accessible for people with reduced mobility. A number of activities are also accessible to persons with a disability. To guarantee a smooth running of the activities we ask groups, where people with a disability are, to contact us in advance. At the bottom of the page of the various activities, it is explained to what extent the activity is accessible to people with a disability.
Discounts
Groups with more than 20 persons get a discount of 15% on these activities.
Children under the age of 14 get a discount of 15% on these activities.
Guest at b&b's from the area get a discount of 15% on these activities if they can show a certificate from the b&b.

Different discounts can not be combined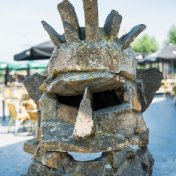 Or fill out our contact form via the button below.
https://theoutsidervlaamseardennen.be/en/contact