Activity
The swamp trail 'Pantanal' is unique in Belgium. We derived the name for this crazy balancing challenge from the vast swamp area in Brazil. On your way through the swamp, you will have to overcome all kinds of surprising challenges, such as wobbly bridges, poles, nets, ... Hopefully you will survive this adventure with clean clothes and dry feet! And if not, there is still our fountain at the end of the tour to rinse you off. Are you up to the challenge?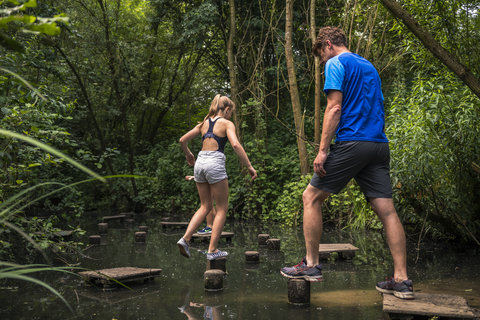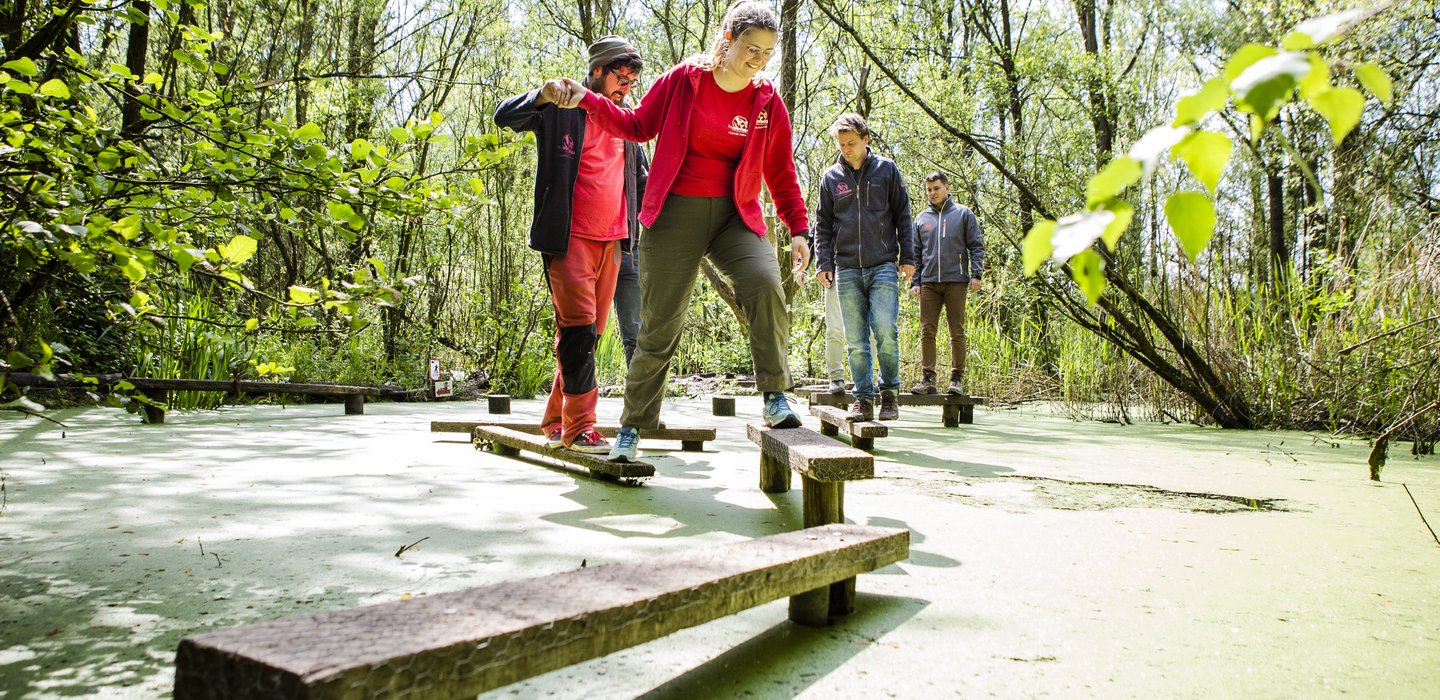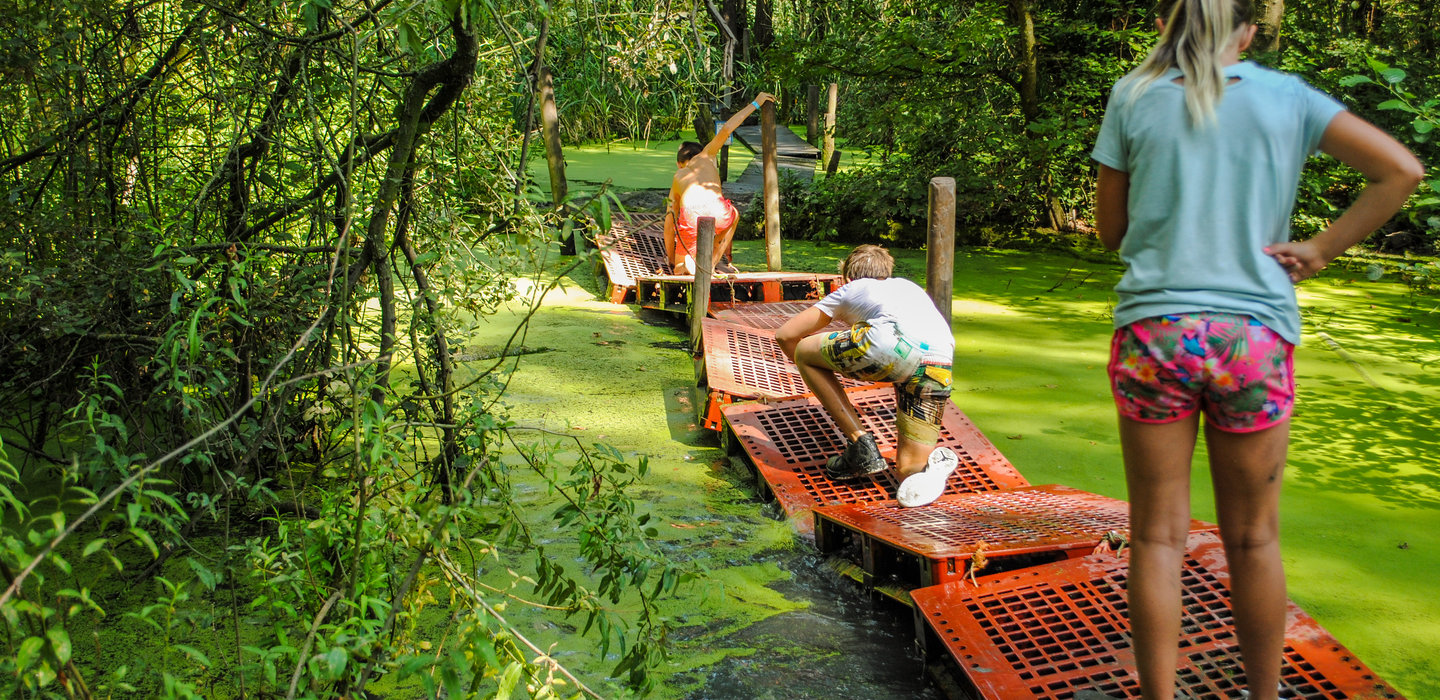 F.A.Q.
What clothing do I have to wear? Sporting attire that can get wet and dirty. Shoes with a good grip!
Accessibility? No access for people with disabilities.
Fitness? This activity is doable for everybody with a basic shape. With the help of your friends / family / colleagues, you can complete the course flawlessly.
Alcohol allowed? For everybody's safety we ask our guests not to consume any alcohol before or during the activities.
Guidance? For the 7 Summits activities you do not need any guidance, just a good sense of adventure!
Gallery