Activity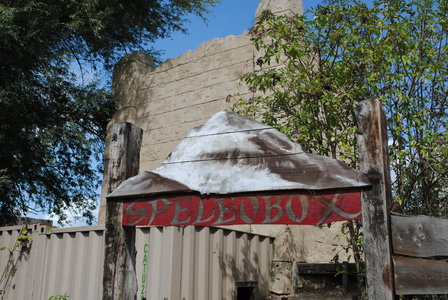 This activity is for the little adventurers who are fearless in the dark and in small spaces. In our two speleotemples we explore the sensation you feel when you search for the way to daylight through narrow and winding passages and crevices. Should you go left, right, down or up? The only option is to try everything, and gradually you will discover the right route to the exit.
ATTENTION: For some children this activity can create a feeling of anxiety. There is an escape route only at the bottom of the large speleotemple, in the other speleotemple you have to climb all the way through before you can get out. Do not let children do this if they are in doubt or let them be accompanied by someone who is not afraid.
Would you like to try this out as an adult? You can, but some flexibility is definitely needed! For the corridors are narrow and double folding will be necessary more than once.
F.A.Q.
What clothing do I have to wear? Sporting attire and shoes.
Accessibility? Difficulty accessing for people with disabilities. Not accessible to wheelchair users.
Fitness? This activity is doable for everybody with a basic shape.
Alcohol allowed? For everybody's safety we ask our guests not to consume any alcohol before or during the activities.
Guidance? For the 7 Summits activities you do not need any guidance, just a good sense of adventure!

Gallery