Activity
On a kayak expedition to the uninhabited island on the Donklake. The lake is over 30 ha wide and bordered by scrubs, trees and river banks. An excellent backdrop for adventurous kayak trips . The ideal stepping stone to an expedition on the Zambezi …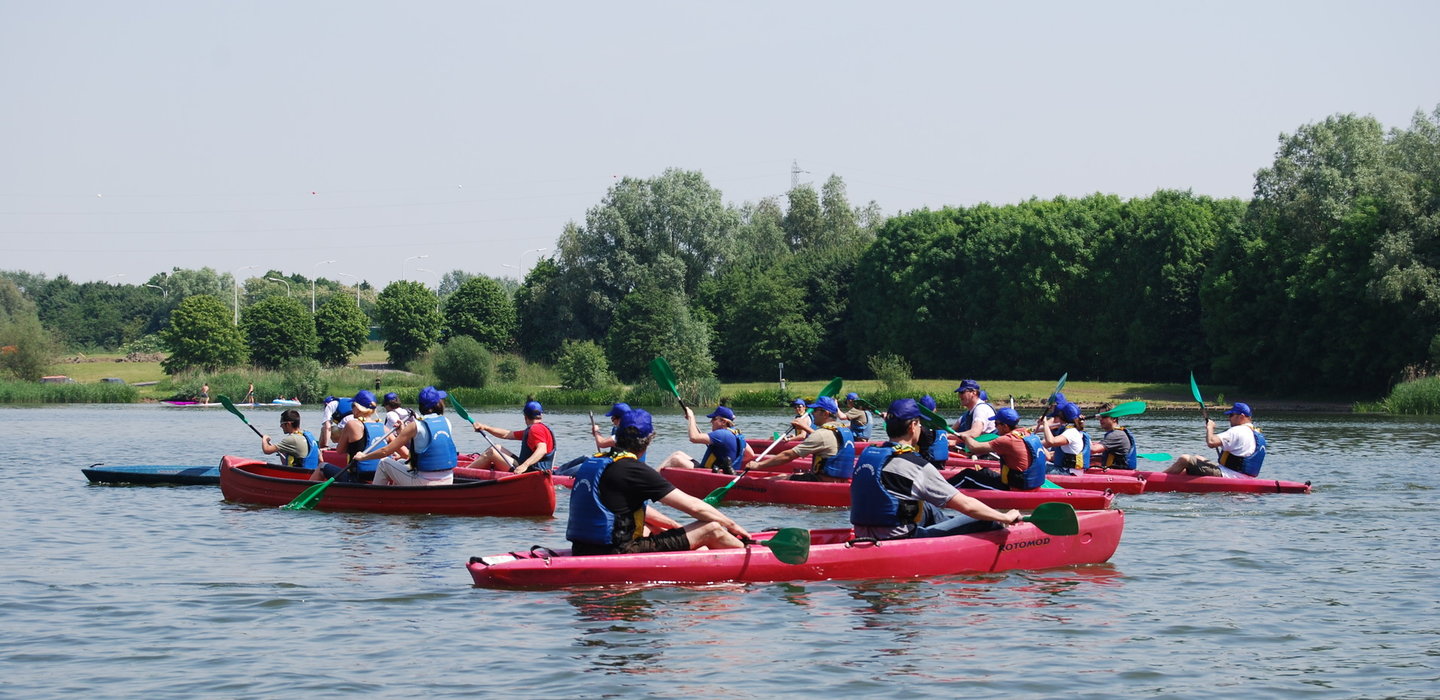 F.A.Q.
What clothing do I have to wear? Sporting attire that can get wet and dirty. Best to bring a towel and spare clothes. Shoes with a good grip!
Accessibility? The highly stable two-three person sit-on-top boats are accessible to all participants on the condition that a person with a disability is accompanied by a valid adult. The pier is accessible with a wheel chair.
Fitness? This activity is doable for everybody with a basic shape.
Alcohol allowed? For everybody's safety we ask our guests not to consume any alcohol before or during the activities.
Guidance? For the 7 Summits activities you do not need any guidance, just a good sense of adventure!

Gallery