Armed with cool infrared weapons, we try to defeat the enemy at each mission. This new and exciting battle game is full of fun and adrenaline. Like it or not: you will be sucked into it... Teamwork, consultation and communication soon prove vital.
From: 7 years
Duration: 2 hours 30 minutes
Cost: 30 euros per person

Number of participants: min 10 - max 45 persons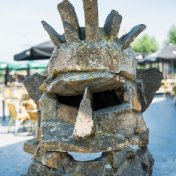 Or fill out our contact form via the button below.
https://theoutsidervlaamseardennen.be/en/contact