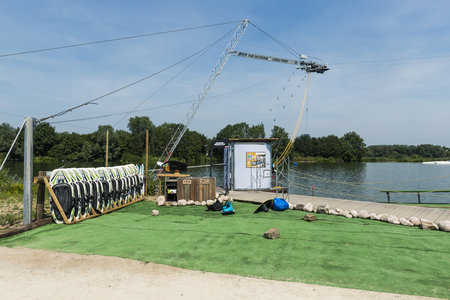 Welcome to The Outsider Cablepark
For years The Outsider has been organising various activities and sports here, both on and off the water. As of 1 April 2017 the first permanent Cablepark in East-Flanders opened.
A water ski cable park offers the opportunity to kneeboard, water ski or wakeboard. The water skier makes a 'dry' start from the starting platform, which is perpendicular to the cable. When you fall into the water, you swim to the shore and walk back. This way you are ready for a new start!
There are two cable cars in Oudenaarde: a 2.0 cable car for beginners and a 5.0 cable car for the more advanced skiers. This way we make sure that everyone is catered for and that everyone can come waterskiing or wakeboarding at his or her own level. Regardless of your experience everyone can start with us. Below you can read more about Beginners, Semi-advanced and Advanced.
FAQ
What clothes should you provide? Where do you register? How to book with a gift voucher? This and many more answers can be found on the Frequently Asked Questions page of the adventure park: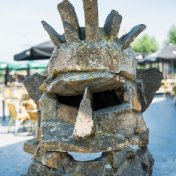 Or fill out our contact form via the button below.
https://theoutsidervlaamseardennen.be/en/contact