Activity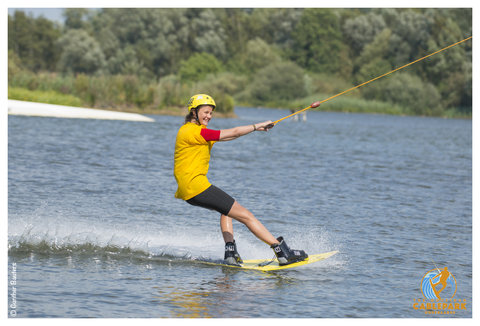 Have you already had some experience and can you manage the 2.0 cable track without any problems? Then it's time to try out the five-master. This cable is 634 metres long and features 5 bends. It will operate at a constant speed of 30 km/hr.
Come along very soon, to improve your skills on the cable and to try out our cable park.

Fancy becoming a real pro? Then take a look at our 'club' page and discover the many benefits of joining AVLAR, our wakeboard and water ski club.
Gallery