Activity
The Segway Human Transporter (HT): the first vehicle, that you control on the basis of your intuition. No brakes, no pedals… You lean forward and the Segway bolts ahead. You can stop by moving your weight backwards… A sensational experience for everyone! We provide an initiation session, in which the participants have their first Segway experience. On a car-free area, the participants learn to handle the Segway in a safe way. We allow about half an hour for this training, so that everyone can get quietly familiar with this activity. Then we go out with the Segways and we make a nice trip in the surroundings. The Segway tour can be organised in the Flemish Ardennes or in any other location. Fun guaranteed! The activity can be combined with a lunch and/or dinner before or after.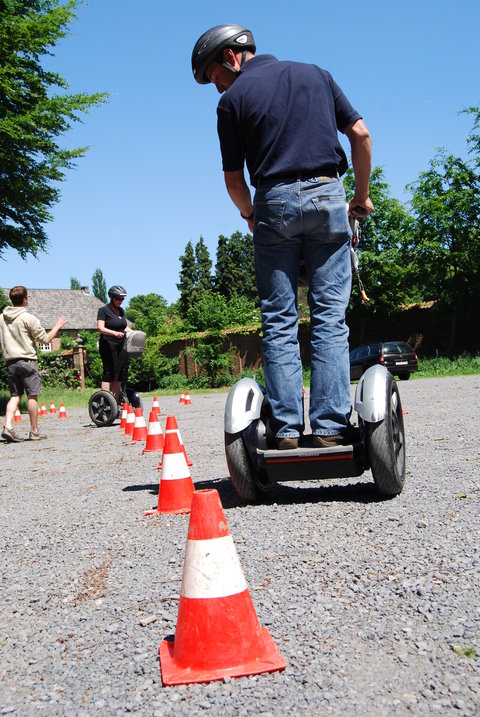 F.A.Q.
What kind of clothing do I have to wear?
Clothing that may get wet and dirty. And shoes with a sturdy sole are also very important. Make sure you also bring extra clothing for after the activity.

Accessibility? This activity is not adapted to wheelchair users and / or the blind and visually impaired

Condition? Everyone can handle this activity perfectly with a basic condition. This is very accessible.

Alcohol allowed?
For everyone's safety, we ask our guests not to drink alcohol before and/or during the activities.
Gallery