Activity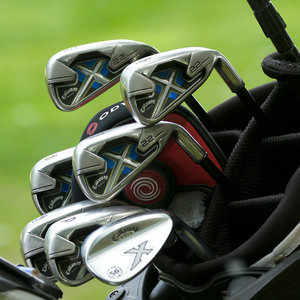 Looking for an original and top-class event for your management team, staff outing, sports team, circle of friends or family? Pamper your guests with an exclusive and unique golf event on the Golf Club Oudenaarde. An introduction to the golf sport with golf initiation at Golf Oudenaarde under the guidance of passionate golf professionals. The golf initiation takes ideally about 2 hours. We provide 1 golf pro per 10 to 12 people. With 2×18 holes, we can offer you a lot of opportunities to organise your golf tournament. A gun start at the course Anker or course Kasteel, for example, is a unique way to get your people together at the moments that you wish. The activity can be combined with a lunch and/or dinner before or after.

F.A.Q.
What kind of clothing do I have to wear?
Clothing that may get wet and dirty. And shoes with a sturdy sole are also very important. Make sure you also bring extra clothing for after the activity.

Accessibility?
This activity is not adapted to wheelchair users and / or the blind and visually impaired

Condition? Everyone can handle this activity perfectly with a basic condition. This is very accessible.

Alcohol allowed?
For everyone's safety, we ask our guests not to drink alcohol before and/or during the activities.