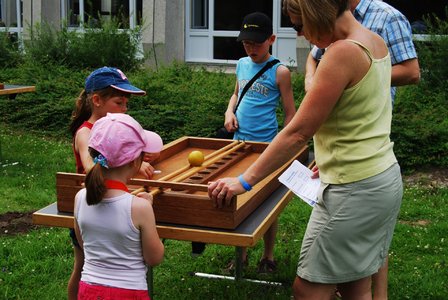 We organise different family days every year, and this both for groups of 50 participants as well as those of 1000 participants. We are happy to take the organisation of your event in hand from A to Z, so that the family day can become an unforgettable experience for young and old.
Perhaps you already have arranged a location, or do you want that we advise you on this? At our own locations in Oudenaarde, the Ardennes and on the coast, we have a wide range of adventure activities. In remote locations, the participants can enjoy our mobile attractions. Of course, we also have cultural activities.
The development of the family day which best meets your expectations, this is always a fun challenge for us for which we give 100%!