Title, Text, button right & image left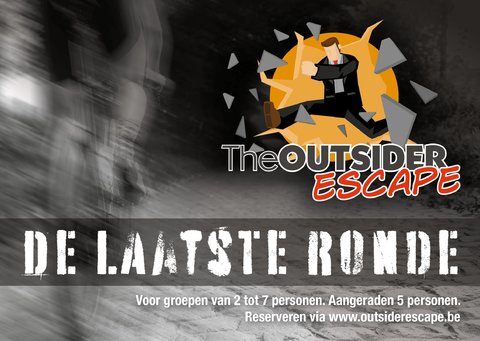 An escaperoom in real 'Oudenaarde' style
Together with your team you will be immersed in the atmosphere of "Flanders' most beautiful", in the middle of the Flemish Ardennes. You and your team step into the flat of Bob, a well-known cyclist who wants to win the Tour of Flanders at all costs. You have long since realised that Bob is not as innocent as he seems, and as a fervent fan of his opponent Tuur, you are going to investigate...
Will you discover Bob's secret within the hour?
Put your team together and work together to solve the hidden puzzles. Many surprises await you!
No prior knowledge required
No knowledge of cyclism? Never played an escaperoom before? This is not a problem at all, because this room can be played by anyone.
This game can be played in Dutch and in English.
More info & reservation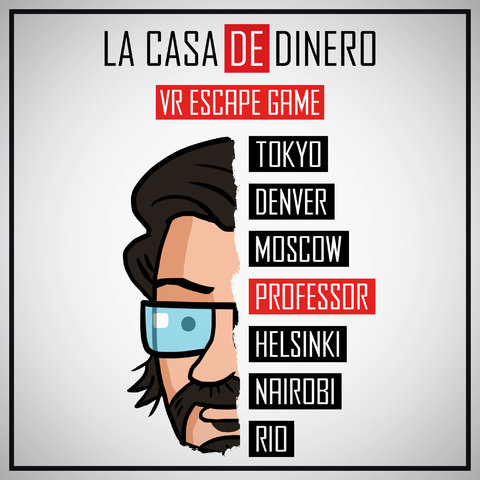 Virtual reality or escaperoom?
If you're wondering which one it is, the correct answer is: both! This new kind of game combines things in the virtual world with clues in 'real' space.
Make the perfect bank robbery
Together with your team you take on the role of the characters of the popular Netflix series 'La Casa De Papel'. There is no need to bingewatch the series in advance, you can get to work perfectly without any prior knowledge. During this game you will commit the ideal bank robbery. One person in the VR world will always be looking for clues to get closer to the money safe. The VR glasses are passed on during the game.
Set up your team of criminals
Everything revolves around communication and teamwork. With 2 to 6 players, you get one hour to think out the plan and make the most of the money. No maze of different rooms and hidden areas here, but one central table where the game takes place. Young or old, everyone will have fun.
This game can be played in Dutch and in English.

More info & reservation