Activity
We take the participants on a journey to a relaxing but also adventurous exploring around the Donk Pond. Under way, some fun team tasks await us. The tasks are constructed in such a way that they only succeed if the team has good communication and consultation. A surprising trip, that is guaranteed to ensure the necessary atmosphere. Torches and a small glass of jenever finish off the whole and ensure a unique atmosphere, that the participants will remember with pleasure for a long time! For the real adventurers, we can optionally finish with our exciting marsh track. This isn't easy during the day, so it will be an additional challenge in the dark! Optionally, you can also enjoy a relaxing lunch or dinner provided (on request). The activity can be combined with a lunch and/or dinner before or after.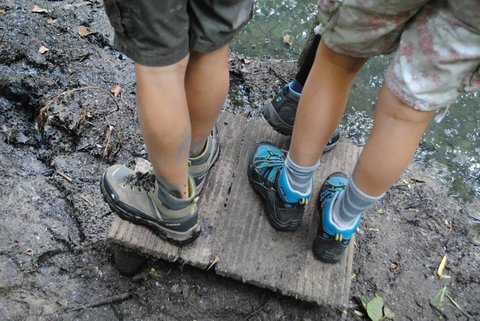 F.A.Q.
What kind of clothing should be best to wear?
Comfortable clothing and shoes.

Accessibility? his activity is accesible to everyone

Condition? Everyone can handle this activity perfectly with a basic condition. This is very accessible.

Alcohol allowed? For everyone's safety, we ask our guests not to drink alcohol before and/or during the activities.
Gallery