Activity
A company party in the country and western style, entirely ensured with clothing, entertainment, catering. Put your cowboy hat on and step inside the saloon. Experience the ultimate feeling of the Wild West and get to know some typical activities from that period. Billy the Kid along with Jesse James, Calamity Jane has grown to become one of the most legendary gunslingers in the Wild West. They were famous for their high-speed handling of weapons. You think you're Billy the Kid? Then try it out during a Laser clay pigeon shooting activity. If you prefer to be on the side of the Indians, then you may have to opt for the bow shooting, catapult shooting, blow pipe shooting.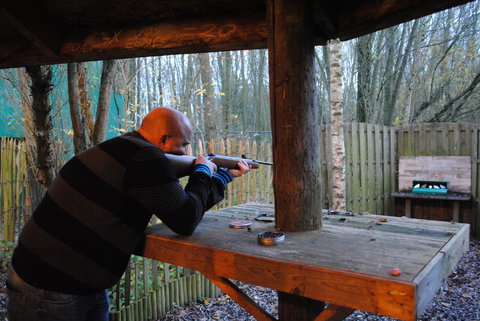 F.A.Q.
What kind of clothing should be best to wear?
Comfortable clothing and shoes.

Accessibility? his activity is accesible to everyone

Condition? Everyone can handle this activity perfectly with a basic condition. This is very accessible.

Alcohol allowed? For everyone's safety, we ask our guests not to drink alcohol before and / or during the activities.
Gallery